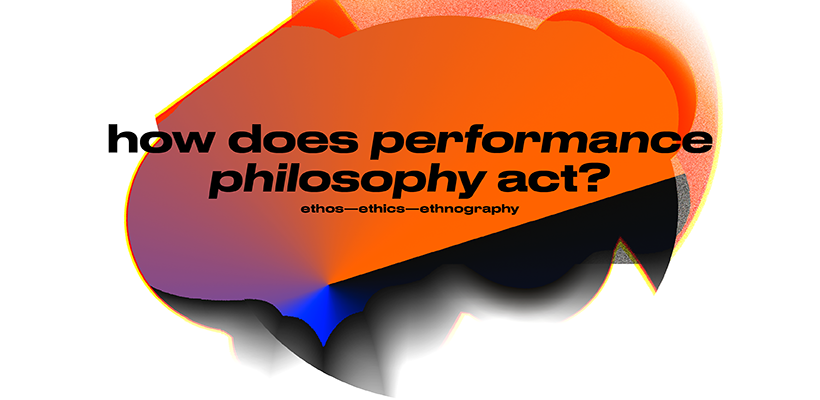 For abstracts of papers, panels, performances etc. see this page BELOW.
Artistic dinners
Friday, 23. 6. 2017
Meeting point for ALL ARTISTIC DINNERS is the cafeteria KAFE DAMU at the venue of the conference. All groups for all artistic dinners will leave at 18.45, led by connoisseurs of Prague streets. All artistic dinner will begin at 19 in their respective venues.
To register for any artistic dinner, simply write down your name to the registration table (link below). One participant can register one place only. Number of places for each event is limited. Please, check in the same table how many people are already registered for the event. If you have reserved a place and you can not come, please cancel your reservation by deleting your name from the registration table, so that the place will be available for others.
ARTISTIC DINNER AT STUDIO ALTA
Studio ALTA is a multicultural space and a creative hub focused on contemporary dance. Located in four industrial halls with a total area of 1800 square meters, you will find a theatre, two rehearsal rooms for artistic research and creative workshops, ateliers, and shared offices. The informal café – also known as the Living Room– has become a venue for discussions as well as interdisciplinary and community activities for all generations. The artistic programme of Studio ALTA emphasizes courageous and innovative pieces; pieces that foster engagement, creativity, sharing, and an open minded and constructive dialogue: the basis of an open and healthy society. www.studioalta.cz Come and discuss with us our and your experience, concerns, joy and challenges for the future. The Living Room will be full of dancing people this Friday as we are also celebrating the end of our artistic season.
Address: Studio Alta, U Výstaviště 21, Prague 7
Max number of participants: 20
Artistic dinner and velvet carnival
"Love goes through the stomach" - is an old Czech saying. Lets have a comfortable evening in a flat near the river together and talk about what else can go through our stomach?! What about anger? For six years now we have been trying to find a new way to transform anger into creativity, to feed us with joy rather than frustration. Come to talk on Velvet Carnival, a satirical promenade that provides a way to celebrate and be critical. Our inspiration derives from the Swiss carnival Fastnacht held every year in Basel, an event that changes the city into a whirl of masked groups revealing social and political critique. Groups in our procession are NGOs; we connect them with visual artists and open DIY mask workshops. Every group in the procession then embodies one actual topic that can be anything from women's rights, nuclear power stations to bickers or pedestrian precincts. Because the political concerns the "polis" - the city - not just the few politicians above. Velvet Carnival takes place on 17th November, the National day of Freedom (commemorating the end of the communist regime). Satire enables one to articulate and criticize the problems of society while still staying in the celebrative mood. Satire can transform anger and frustration into a creativity and joy by joining forces with others, and by communicating critical topics to the public in an original and amusing form. But the concept is still new. And we are still learning how to do it! Are the groups involved successful? Do they use appropriate symbols? Is it understandable? In the evening we will feed our hunger with a great Swiss meal of Raclette and feed our souls by talking and sharing ideas together. www.sametoveposviceni.cz
Address: Gorazdova 14, Prague 1
Max number of participants: 12
Artistic dinner at "cat in the bag" (CANCELLED)
You are warmly invited to join an evening taking place in a co-housing community house inhabited by 10 people, 1 baby and 2 cats. The evening's topic will be "how do I wish to live in the city?" We would like to share our house, our experience and our way of living as well as provide space for an open-ended inspirational meeting. We will start with a vegan dinner, followed by a house concert of Zuzana Vantuchová and finish either with a free discussion or a council circle. Zuzana Vantuchová plays "an acoustic lo-fi folk on old strings" You can hear some of her songs here: https://m.soundcloud.com/ezuzanne Find out more about our past events at: https://www.facebook.com/kockavtasce/ Interview about city cohousing (in Czech): https://www.youtube.com/watch?v=lVgGL2kGHBk
Address: The community house, U Kněžské Louky 35., Prague 3
Max number of participants: THE EVENT IS CANCELLED.
Dinner with gregor samsa
A Night of Philosophy at the Institute of Philosophy of the Czech Academy of Science in an unexpected form! We invite participants to break into the apartment of the Samsa family and take part in a conversation with Gregor through the door of his bedroom. During an opulent dinner with Gregor following this performance you will listen to talks on ethics and the phenomenon of anti-performance. Finally, you can participate in an experiment based on a reconstruction of an event from Franz Kafka's biography. (Performers: Stuart Grant, Joseph Grim Feinberg, Petr Koťátko & Samsa family).
Address: Institute of Philosophy, Jilská 1, Prague 1
Max number of participants: 20 (EVENT FULL, NO FREE PLACES)
Artistic dinner and painting workshop
This Artistic Dinner will take place in the atelier of Antonín Střížek, Czech painter (http://www.galeriepn.cz/umelci/antonin-strizek), who will provide participants with a practical painting workshop and an informal encounter over watercolours. The main theme will be the tension between conceptual art and materiality based art, essentially linked with its own tools. To what extent does the material determine the torsion of our own ideas? What is the balance between self-reflection and observation in "traditional" art? We will paint and if there is time and interest (of course, there will be!), also eat together.
Address: Prague 2 (Karlín)
Max number of participants: 15
Franz kafka´s wordscapes at café arco
Two theatre directors, one senior Kafka scholar and two young researchers in the field, one dramaturg, an actress, two interlocutors and a specialist on Kafka's life in Prague are all going to share their interpretations of Kafka's words with us at the recently renovated Café Arco – where Kafka used to meet with his friends. This summer, a century ago, Kafka was diagnosed with tuberculosis and had seven years to live before he died at the age of forty. But to the best of his abilities he very much lived in the present and in the city of Prague. In which sense can Kafka's Prague become ours? And what do his words mean for us today? Each participant will present a short text by Kafka, reflecting on the potentials of Kafka's words – between the indulgences of life in the city and the inevitability of his approaching death – to inspire and inform a philosophical idea or a work of art, illuminate our own dramatically changing world and even give us inspiration to resist injustices and violence. Walter Benjamin's observation in his essay on the tenth anniversary of Kafka's death from 1934 can serve as an initial model: Kafka's entire work constitutes a code of gestures which surely had no definite symbolic meaning for the author from the outset; rather, the author tried to derive such a meaning from them in ever-changing contexts and experimental groupings. The theatre is the logical place for such groupings. This is one of the many possible paths for reflecting on Kafka's texts in a broad range of creative/artistic, performative, philosophical, cultural, theological and ideological contexts, becoming inspired by these texts into unexpected and innovative constellations and encounters. Curated by Freddie Rokem With presentations by: Andreas Kilcher, Ruthie Abeliovich, Ruth Kanner and Adi Meirovitch, Aida Bahrami, Bernhard Siebert, Walter Meierjohann Interlocutors: Alan Read and Anna Street Finale: Vera Koubova: Performative Walk with Kafka
Address: Cafe Arco, Dlážděná 1004/6, Prague 1
Max number of participants: 60
Vocal picnic at petřín hill
This evening will be filled with the sounds of our voices and food served under the sky. My name is Ridina Ahmedová, and I am a singer, composer and teacher in Prague and its surroundings (www.hlasem.cz). For this evening, I would like to invite your for a dinner in the grass at Petřín – a hill and a huge park in the middle of the historical city center. We will find a nice spot there for a picnic and after a spontaneous fresh dinner we will enjoy a small a capella concert – the music will be created by ourselves. And maybe, who knows, we will move to an acoustically special place nearby to hear our voices in another context, on the roofs, in the cellars. No need to have experience with singing or to "know how to sing". I am looking forward to spending this evening with you, I will probably have with me my three children keen to sing and practice their English.
Max number of participants: 25
Abstracts of (no) papers and performances
Download all abstracts HERE
Avgitidou Angeliki: The ethics of performing the refugee crisis
Banalopoulou Christina: TragedyMachine(s): Deleuze, Guattari and the "Ethography" of Greek Debt Sustainability.
Bell Vikki: Argentina's Arts of Dramatisation: Performing the (Dictatorial) Past
Bensusan Hilan / Aharon: Acting Citizenship (or how do documents act)
Bork Petersen Franziska: Human Enhancement and Utopia
Boroń Dominika: Teaching philosophy as cultural performance
Cabral Branca / Mello Fabio / Antunes Danielle: Movable Noisy Spaces- an argument of how movement-moves with material heritage
Cockburn Rachel: Love Conquers All: Exploring the Ethical Ambitions of Love through Southbank's Festival of Love.
Cull Ó Maoilearca Laura, Goulish Matthew, Hixson Lin, Kirkkopelto Esa, Ó Maoilearca John & Read Alan: Animal Performance Philosophy 6 Microlectures & A Conversation
Cusick Suzanne G.: Sound Ethics
Daddario Will / Goulish Matthew: Live dramaturgy!?: Jay Wright's The Tuning of Grammar and Syntax
Ehrenberg Shantel: (In)Fertile Territories 1
Fazakas István: The kinaesthesia of Fantasies
Foellmer Susanne / Diagne Mariama / Rocktäschel Karina: On the 'Beyond-ness' of the Subject. Critical Thoughts on Epistemological Paradigms in the Realm of Posthumanism
Freeman Barry: Making Strange: On the Performance Aesthetics of Global Ethics
Gee Emma: (Not) @Home III: Performance as ethics and ethics as performance? Exploring performance as the site of ethical immanence and emergence.
Grant Stuart: Heidegger's performative reading of Aristotlelian Phronēsis
Grim Feinberg Joseph: Performance and Anti-Performance
Gritten Anthony: Distraction in Performance: Lyotard's reading of Duchamp
Hammoor Clare: Performing Ethics; Provocations from Prison
Hanse John: Violence & Learning
Harris Brent: Traffic Sounds, Traffic Lights
Holland Oshrat I.: Discovering Bodyscaps
Hollingshaus Wade: What is Erkki Kurenniemi Thinking?: An Aesthetics of Consciousness
Chukhrov Keti: Performativity and its Institutional Ethics
Persson Bodil / Johansson Emile: Wet Places - Archive of the crying body
Kallenbach Ulla: The ethics of spectating and imagining
Bresnahan Aili / Katan-Schmid Einav / Houston Sara: Contact Philosophy; Dance as Embodied Ethics of Comprehension and Understanding
Kirkkopelto Esa: Non-Human Performances in an Inhuman World. Towards the Ethics of Acquiescence
Kokkonen Tuija: Weak actors in interspecies performances
Koťátko Petr: Ethos of Communication: Dirty Tricks and Sneaky Manipulations
Koubová Alice / Urban Petr: Ludic Ethics in Dialogue with Care Ethics
Krtilová Kateřina: Project Golem –Uncanny Acts of Creation between Art, Philosophy and Technology
Kufel Marta: Tadeusz Kantor's metonymic promise – after the gaps of presence
Lagaay Alice in conversation with Geerken Hartmut: On the ethos – and ethnography – of 'creative indifference': discovering the philosophy of Salomo Friedlaender
Lalioti Vasiliki: Ethnographies of protest performances in Greece: the moral and the political
Lammin Hannah: Performance Non-philosophy—How to move Beyond Laruelle's Domination of Practice?
Leach Martin / Hay Marie / Douse Louise: Heidegger's Question of Being and the Ethos of the Dancer
Mahrenholz Simone: Excruciating effects of exorcising affects, or: Default modes of performing philosophy
Theater der Versammlung: Theatre Assemblage: Chekhov - Fieldwork as Performance/ Performance as Fieldwork
Mosse Ramona / Street Anna / Espiner Mark: Bodies of Water - From Wonders to Waste, from Currents to Currencies A Guided Podcast-Tour Along the Vltava River
Ó Maoilearca John: Something in the Water: Meta-Comedy and the Immanental
Pearsall Josiah: Encounter Becoming: Performing with Objects to Challenge Identity
Petlevski Sibila: A reconstruction of a performance of philosophy in the deconstruction key, or How Derrida improvised on the same stage with Ornette Coleman
Plicková Karolina: 'We come closer to them. We want them closer to us!': The current challenges of the performer/audience relationship
Pokorný Vít: Soundscapes as an auditive relational field
Qing Qing: Gesture as Potentiality: Politics of Contemporary Contact Improvisation
Read Alan: The Dark Theatre: Ethnographies of the Capitalocene
Reeve Hester: Right to Protest and Freedom of Association!
Reeves-Evison Theo: Ludic Surfaces: Camouflage and the Ethico-Aesthetics of Play
Reichl Veronika: The feeling of thinking: On the experience of reading philosophy (performative talk with animated films)
ME-SA, BOD.Y, Renan Martins: Let Me Die In My Footsteps
Ritter Julia M.: Incidental/Intentional Ethnographers: Analyzing the Spectator-Generated Visual Ethnographies Reflecting Punchdrunk's Immersive Production Sleep No More
Rokem Freddie (curator): Franz Kafka´s Wordscapes at Café Arco
Sack Daniel: Imagined Theatres: selected readings and book launch
Saltz David Z. / Hamilton James R. / May Shaun: Analytic Perspectives on Acting, Ethics and Identity
Schmidt Johanna Maj: A Show of Hyper-piety? – IS' Destruction of World Heritage and the Outcry of the International Public
Schmidt Theron: 'Almost limitless' theatricality: Putting the audience to work in the Nature Theater of Oklahoma
Schmitt Katharina: Destroying icons
Schultis Brian: The Art of the Beginner: Towards an Ecological Ethics of Power in Grotowski's Active Culture
Schwan Alexander: Choreoethics in Early Modernist Dance
Sjöström Kent: The Ethics of Representation
Sosnowska Dorota: Peforming Memory – Workers' Culture and Philosophy of Revolution in Poland
Steuernagel Marcos: The precarious stumble of PROJETO BRASIL
Taşdelen Demet Kurtoğlu: The Experimental Meeting of Thought and Movement: Is It Possible to Make a Concept Visible? With the Concept of 'Time' as an Example
tick tock: Thinking Through Touch: an exploration across sonic and choreographic arts
Totzke Rainer / Gauß Eva Maria: The parody and embodiment of thinking in Performative Philosophy
Twitchin Mischa: Between phantom and phantasm
Vohryzková Tereza: Walking with a meaning
Wahlfors Laura: Piano Performance and the Queer Ethics of the Neutral
Wallace Clare: "a safe and special place": Activating Audiences in an Age of Truthiness?
Ward Nigel: Angelic Conversations: John Dee, theatre and philosophia naturalis
Whitehead Stephen: Expanding boundaries: The role of performance philosophy in the creation of philosophical tool